Newcastle United became the biggest story in football earlier in October when it was announced the latest attempt to buy the club from controversial owner Mike Ashley had finally succeeded.
The Premier League relegation battlers have suddenly become one of the richest clubs in the world and all eyes will be on their next move.
Here we've broken down how the Newcastle United takeover happened and what could be next for the Magpies.
How did the Newcastle United takeover happen?
Ashley first tried to sell Newcastle a little over a year after he purchased the club in September 2008, following a furious fan backlash over Kevin Keegan's departure as manager.
However, despite reports of several interested parties, the club was taken off the market at the end of the year after no "acceptable buyers" emerged.
It wasn't long before Ashley tried to sell the club again, following the Magpies' relegation from the Premier League at the end of the 2008-09 season.
Once again he backtracked a few months later and announced his commitment to securing promotion back to the top flight, which the club achieved at the first attempt.
Another eight years of ups and downs – including two more relegations – would pass before the third sale attempt in October 2017.
This saw the first appearance of Amanda Staveley as a potential buyer with her firm, PCP Capital Partners, submitting a bid of around £250m.
While the deal collapsed three months later, with Ashley describing the process as "a complete waste of time", Staveley was undeterred.
Fast-forward to April 2020 and she returned with a fresh bid as part of a consortium involving Saudi Arabia's Public Investment Fund (PIF).
This time a deal was agreed but the offer was eventually withdrawn after a 17-week wait for the Premier League's approval.
The following month, in response to interventions by fans and MPs, the Premier League stated there was insufficient legal separation between the PIF and the Saudi Arabian government.
In addition to concerns about a government owning a football club, the Premier League had also been reminded by Amnesty International of the country's numerous human rights violations.
Almost two years of legal wrangling and secret negotiations would follow but in October 2021 the takeover finally went through after the Premier League announced it had received sufficient "legally binding assurances".
Who owns Newcastle United now?
The club's ownership is divided three ways, with the Saudi Arabian PIF owning a majority 80% stake.
The PIF is the country's "sovereign wealth fund", created in 1971 to invest money on behalf of the government and diversify its economy away from fossil fuels.
Staveley's PCP Capital Partners now owns 10% of the club.
This is not their first involvement in a Middle-Eastern takeover deal, having been prominently involved in investment deals for Barclays Bank and Manchester City.
The remaining 10% of Newcastle United is owned by RB Sports and Media, which is an investment firm owned by two brothers: Simon and David Reuben.
These British businessmen have an estimated net worth of £16billion earned from dealings in property, metals and private equity.
What trophies have Newcastle United won?
To understand what success under the new owners would look like for Newcastle fans, we can look at the club's past achievements.
While the Magpies have only been outside the Premier League for three seasons out of a possible 30, they haven't finished in the top four since 2003.
The club's trophy cabinet is far from empty but it hasn't been opened in a while.
Newcastle have not won a major trophy since 1955 when the most recent of their six FA Cup triumphs occurred and the last of their four league titles was way back in 1927.
They may not have topped the English football pyramid for a while but they have been a regular feature of the Premier League, missing from just three of its 30 seasons to date.
However, during Ashley's 14 full seasons in charge the club have only finished higher than 10th on one occasion, when Alan Pardew steered them to fifth in 2011-12.
Prior to Ashley's arrival, the club had been a regular sight in the top half of the table and were no strangers to European football.
The Magpies qualified from the Champions League group stage in 2002-03 and reached the semi-finals of the UEFA Cup the following season.
Their aforementioned fifth-placed finish triggered the club's only European adventure under Ashley, where they reached the Europa League quarter-finals.
Which players could Newcastle United buy?
The new owners have not yet announced how much money they will be spending on new players but with the club battling relegation it is clear some reinforcements will be needed.
As some elite players may not be prepared to join a club without the promise of European football next season, we've identified both ambitious and realistic targets in a range of playing positions.
In central defence, Kalidou Koulibaly would be one of the more impressive signings the club could make.
Napoli's defensive colossus has been regularly linked with a move to England but a deal never seems to materialise.
Nicknamed "The Wall" and regarded as one of the game's most complete defenders, the 30-year-old would command a large salary.
A more realistic target could be James Tarkowski, who has been with Burnley since 2016 and may be open to a new challenge.
With the Clarets languishing near the foot of the table and his current contract expiring next summer, Newcastle would be in a strong negotiating position for his services.
Midfield offers a potentially intriguing opportunity with former Magpie Georginio Wijnaldum already unsettled at new club PSG.
A return to the club for the imperious Dutchman would have been unthinkable in the summer when he left Liverpool but if he fails to settle in the French capital then the right financial package could tempt him back to the North East.
If Wijnaldum opts to stay in France then Wilfred Ndidi is another potential recruit who could shore up the Newcastle midfield.
The Nigerian has matured into a capable replacement for N'Golo Kante at Leicester and has attracted admiring glances from other Premier League clubs.
While he would not come cheap, he would represent a huge upgrade and is still only 24.
Moving further up the pitch, another star name who could be tempted back to the Premier League is former Liverpool star Philippe Coutinho.
With Barcelona in crisis and still looking to move on several of their high earners, the Brazilian could be open to a fresh start after enduring a disappointing spell in Spain.
However, in Lionel Messi's absence, he is finally getting a run in the Catalans' first team and may decide to stay put.
An attacking midfielder who will almost certainly be open to a move is Jesse Lingard of Manchester United.
Lingard shone on loan at West Ham last season but a permanent move didn't materialise and he's now back to riding the bench at Old Trafford.
With a place in the England squad up for grabs, he'd surely jump at the chance to be a first-team regular.
Up front is where Newcastle could make the biggest splash of all.
French superstar Kylian Mbappe is running down his contract at PSG with Real Madrid circling, so there will never be a better time to snap up one of the world's best players so early in their career.
However, even if the club can match his salary demands, the lack of Champions League football may count against them.
Which players could Newcastle United sell?
With Newcastle now able to spend big in the transfer market, few members of the current squad will be considered untouchable but there are several players who would probably be retained.
Callum Wilson and Allan Saint-Maximin are attackers of genuine quality who would not look out of their depth at the top end of the table.
Captain Jamaal Lascelles provides leadership in defence and is a fan favourite while summer signing Joe Willock shone on loan last season and can provide plenty of goals from midfield.
There are several players whose futures at the club are less certain, however.
Jonjo Shelvey was regarded as a key player by former manager Steve Bruce but his reckless sending-off in front of the new owners will have marked his card.
Brazilian forward Joelinton has struggled to find the net since arriving from the Bundesliga and could find his opportunities limited if the club recruits more attackers in January.
Central defender Fabian Schar began his Newcastle career more impressively, with his debut season including a Goal of the Month-winning strike from 30 yards, but over time he has found it increasingly difficult to hold down a first-team place and could be moved on.
Who could be the next Newcastle United manager?
The new owners are expected to make changes off the pitch too, with Bruce having departed by mutual consent.
There will be no shortage of managers interested in the project at St James' Park and we have identified five potential targets the club could consider.
The highest-profile manager currently without a club is Antonio Conte, who is a proven champion after winning league titles with Juventus, Chelsea and Inter.
However, he may be holding out for the Manchester United job to become available.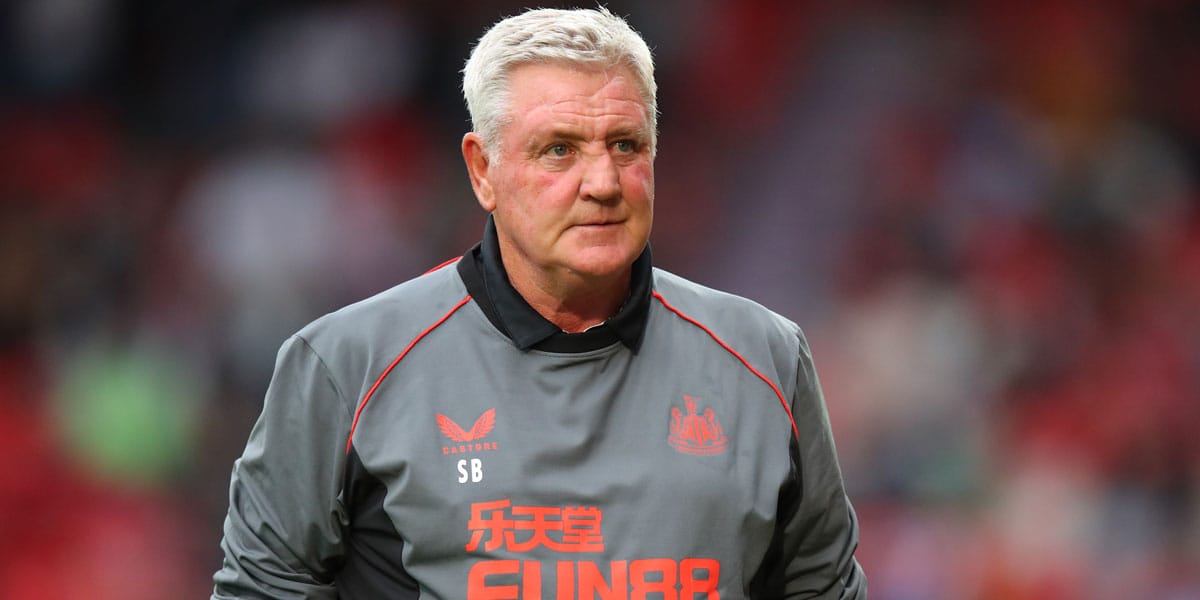 Closer to home, there is plenty of speculation the Magpies could appoint Brighton manager Graham Potter, who worked wonders on small budgets at Ostersund and Swansea before steering the Seagulls up the Premier League table.
Former England midfielders Steven Gerrard and Frank Lampard would also be credible candidates.
Gerrard has revitalised Rangers, winning the Scottish Premiership last season without losing a game and was first approached by Newcastle back in 2020.
While he rebuffed the club's advances last time around, he could now be open to a new challenge.
Like Gerrard, Lampard's achievements as a player would command respect in any dressing room.
While he would be available immediately, his most recent role at Chelsea did not end well.
Finally, a leftfield option who could help the new owners shape their new acquisition is Ralf Rangnick.
A tactical innovator credited with influencing fellow countrymen Jurgen Klopp and Thomas Tuchel, the experienced German's expertise could be crucial to setting the club's long-term direction.
What could happen next at Newcastle United?
All eyes will be on the club in the January transfer window to see what moves they make but is a mid-season squad overhaul a good idea?
In the history of the Premier League to date, there have been 19 clubs that have seen at least three January signings go on to play at least 10 matches' worth of minutes (900) during the rest of their league campaign.
The majority of these – 10 out of 19 – saw their league position improve after the turn of the year but all have been modest rises.
Before their own big Middle Eastern takeover, Manchester City rose three places from 13th to 10th after adding three defensive players in Wayne Bridge, Shay Given and Nigel de Jong.
Does this mean that reinforcing the rearguard should be the focus for Newcastle this January?
A further six clubs have demonstrated that adding players in January doesn't guarantee you'll move up the table.
West Brom sat at the bottom of the Premier League when the winter window opened last season and were still there on the final day despite three new players featuring heavily.
It's also possible for a January shopping spree to backfire as Newcastle themselves found out nine years ago.
Ashley funded six permanent transfers in the winter of 2012-13 – mostly from the French league – but the Magpies ended up dropping one place.
Do big January signings pay off?
Fans and journalists alike are hoping Newcastle's new owners make a headline-grabbing signing in January but is spending big on a single player a good idea?
For every major Premier League winter signing there is a cautionary tale of a big move that didn't offer value for money.
While Virgil van Dijk, Bruno Fernandes and Pierre-Emerick Aubameyang are three recent examples of January signings whose impact was worth every penny, the Magpies should know all about the downside of big winter deals.
In 2011, Chelsea owner Roman Abramovich broke the British transfer record to sign Fernando Torres from Liverpool but the Spanish striker scored just once in 14 Premier League appearances that season.
Torres would never settle at Stamford Bridge and was eventually allowed to return to Spain.
Liverpool immediately spent their transfer window on two strikers, with the bulk of the money – and the now-vacant number nine shirt – being lavished on Newcastle's Andy Carroll.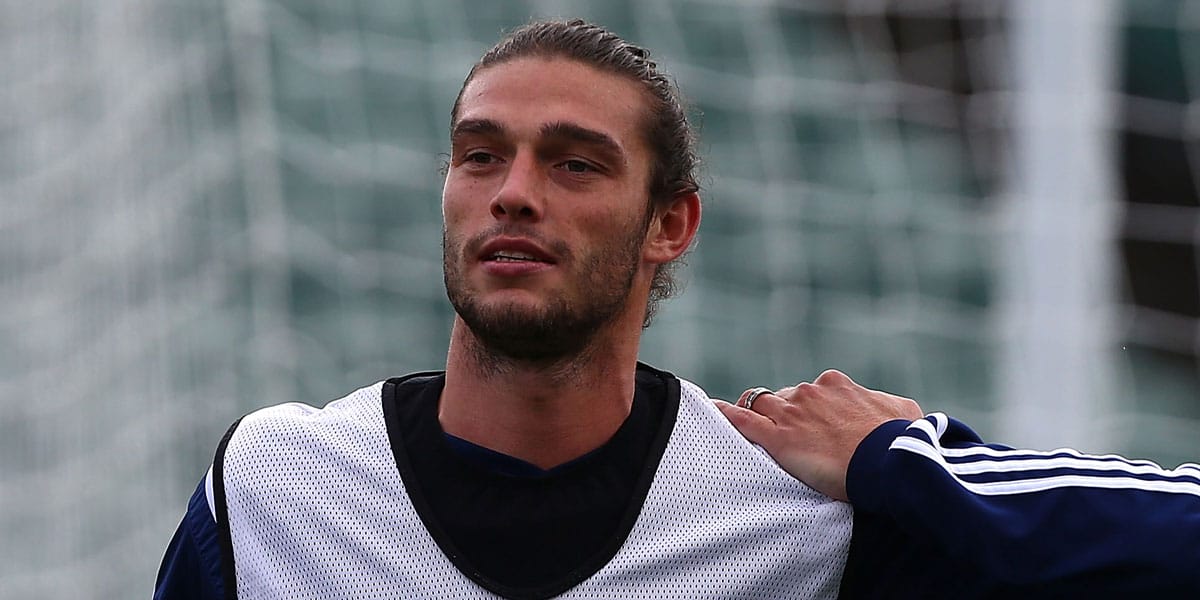 However, Carroll failed to live up to his £35m fee, scoring just six league goals for the Reds before being moved on.
Fortunately for Liverpool, the other signing they unveiled on the same day was the far more effective Luis Suarez.
Where will Newcastle United finish this season?
After taking just three points from their eight matches under Bruce this season and sitting in 19th place, three points adrift of safety, it would be surprising to see Newcastle even in the top half of the table by the time the January transfer window opens.
A new manager – no matter how skilled – would still be working with the same group of players.
Therefore, a mid-table finish would appear to be a reasonable ambition this season unless the club are planning to embark on an unprecedentedly large January spending spree.
If a blockbuster signing like Mbappe were to arrive then their ascent up the table could well be more dramatic than those of other teams who have recruited heavily in January.
But after half a season at their current trajectory, it would be a big ask to qualify for European football via their league position.
The biggest upswing in league position in Premier League history during the second half of a season has been 10 places.
In 2000-01, Leeds rose from 14th at the end of December to finish fourth and a decade later Fulham went from 18th to eighth.
Therefore, if Newcastle could start January in 15th place then there is precedent for them reaching fifth, which is the lowest spot that guarantees European football next season.
However, it is possible to qualify for a continental competition from as low as seventh place if both cups are won by clubs in the top five.
While the team has already been eliminated from the EFL Cup, the FA Cup remains a potential route into Europe.
Premier League clubs enter the competition's third round in January, so some new signings could arrive in time to propel the Magpies to success at Wembley and a place in the Europa League next season.
Join bwin today and receive up to £20 money back as a FreeBet if your first wager (3+ selections at odds of 1/2 (1.5) or greater) is a loser! Terms and conditions apply.