Former Tottenham and Bournemouth favourite Darren Anderton opens up about what makes a world-class footballer, why people should lay off Wayne Rooney and where the blame really lies for Harry Kane's quiet start to the campaign in an exclusive interview with news.bwin10002.com.
We've had some very interesting quotes come out in Sir Alex Ferguson's new book. Do you agree that he only had four world-class players: Eric Cantona, Ryan Giggs, Paul Scholes and Cristiano Ronaldo?
Tough question. You've got think of the players they've had, Rio Ferdinand, Ruud Van Nistelrooy, David Beckham, but some of the hype surrounding some of these players was a little bit manufactured. Sir Alex was only about the football so you can see why he's gone with those four. Roy Keane should also be included, he was the driving force, the captain, the leader. To say he's not in that is unbelievable.
Fergie is a great judge. He knows what it's all about – Jaap Stam was there – I mean they've had some wonderful players over the years. Just looking at that midfield, they had Scholes, Keane, Beckham and Giggs and that in itself was frightening.
The word world-class is thrown up willy-nilly and those mentioned certainly are. But what about someone like Peter Schmeichel? I think most players are pretty humble, and would not necessarily put themselves in the world-class bracket.
As you say, the term world-class is difficult to qualify. How you define world-class? For me, a player is world-class if they would get in any other team in the world.
This is a classic conversation raiser – how could he not be defined in that way? You know most players will turn round and say Keane was world-class, so was Van Nistelrooy, Wayne Rooney, Schmeichel, Ferdinand, all these sorts of players.
I guess this links quite nicely on to Tottenham. With Rooney's recent drought in front of goal, when will Harry Kane find form and when does this become a problem?
I think Kane will put more pressure on himself than anyone else. It is a mind-set issue. He knows that the team haven't been creating many opportunities this season. In comparison to last year, where he was creating opportunities for himself, it is a lot more difficult to score goals in a team that is struggling. Spurs have been a bit dour despite only having been beaten once, but you can see the team are struggling to create chances and play entertaining football.
As a former player, what sort of thoughts go through your mind when you know that you're out of form and things are going quite right? Do you try and adjust your technique/anything in particular or is it all in your head?
I think it's all in your head. You work hard in training if you're a goal scorer, you work on your finishing. The first thing you want to do as a professional footballer after a bad game is to get it out of your system, whether that be in training or the next game. You want to start the next game on the front foot, getting comfortable, not giving the ball away, not being too elaborate. Simplify the game.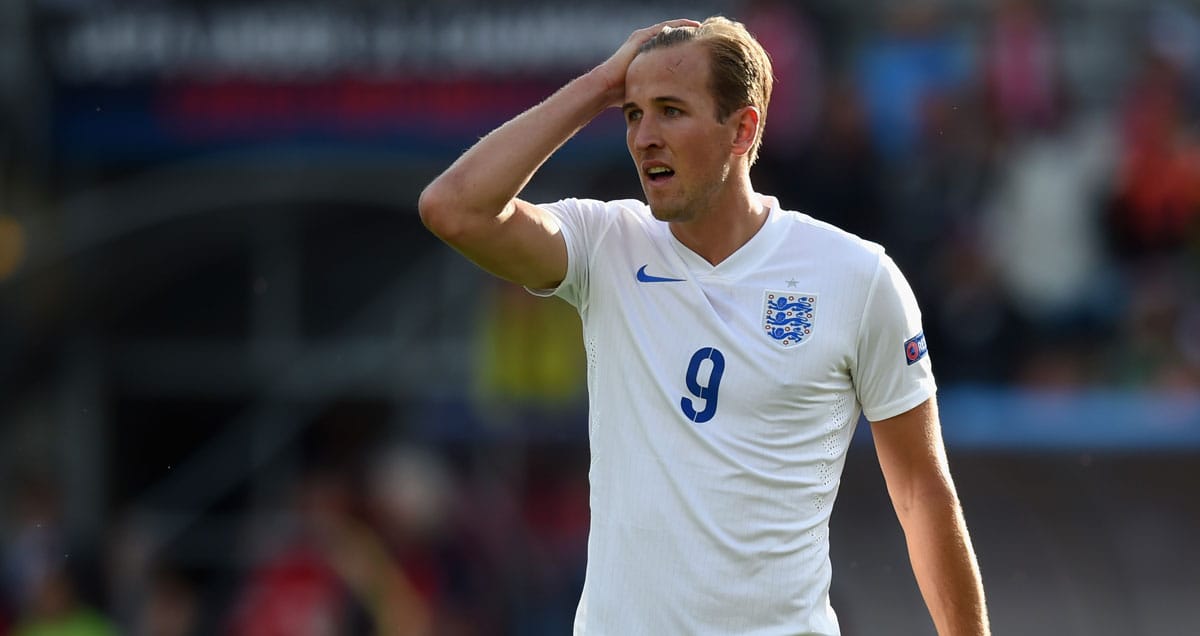 If you're a goal scorer and you're not scoring goals, people will start talking about it, no matter how well you're playing. If Kane's not scoring, it will affect his performance even if he plays well.
You mention how Kane was on fire last season, do you buy in to this 'second-season syndrome' or it complete myth?
Well, it's certainly going to be more difficult for him, players are more aware of his ability so naturally it will be more difficult for him. If he's playing in Manchester City's team, he would have scored goals. Centre forwards need chances, it's a simple as that. That's the only worry at the moment. If you're team is creating chances and you're missing them then there is less to worry about. Kane is too good a player not to stick chances away eventually. The problem is, as a team, they simply are not creating enough.
So you reckon it is more a Tottenham problem than a Kane problem?
Yes, everyone has spoken about it but he needs some help up there. Son has come in and started on fire, with three goals in two games and hopefully that will create space and opportunity for Kane to do what he's capable of.
Since we last spoke, Rooney joined the '50 club' for England. How does he rank for you in the top England players?
Well I think Wayne is one of the best players of the modern era. He has proven he can do the business, he's proud to play for his country. You see players pulling out of international games but he's always there, he always wants to play, especially in friendlies.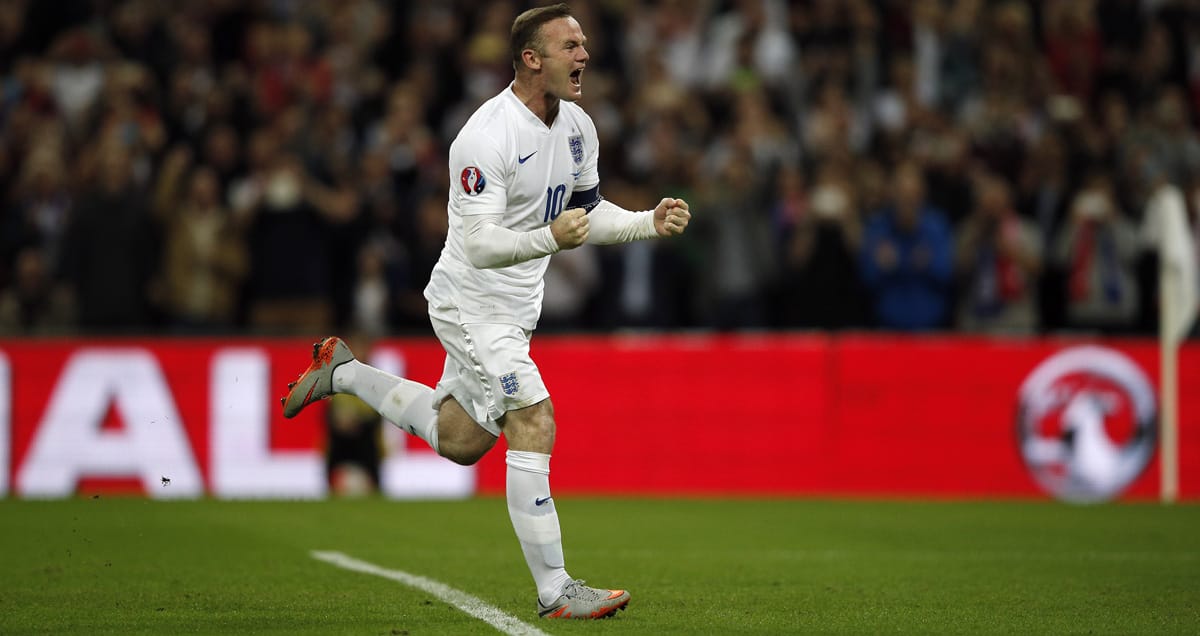 Unfortunately, for some reason, there seems to be a bit of negativity towards him despite the fact he's the top scorer we've ever had, which is very unfair in my opinion. He's not playing for Brazil, he's playing for an England team that has, in recent years, struggled a little bit. But he's still there, scoring goals and putting in the performances.
The start of this season has witnessed some nice surprises in the Premier League. You've called it rightly that Bournemouth are adapting to the league quite nicely. Who are the players who have started well and who are you eyeing up for an outside shot at inclusion for the Euro squad?
That's a tough one. There are plenty out there. I have seen a lot of Spurs this season so far and Dele Alli has looked very promising, Callum Wilson down at Bournemouth has started well. I would hate to mark someone like him. It doesn't matter who he's up against, he has pace, power and is a good finisher. We don't have a fantastic pool of players to pick from so when you see players like Alli and Wilson playing as well they are they are, you want to throw them in straight away, but maybe they aren't quite ready.
With Jamie Vardy being selected, anything is possible…
Fair play to him, he's an honest player. It's taken him a while to get to that level but it is a great opportunity for him. He's not going to let anyone down, gives 110% for Roy Hodgson and is a real handful for the opposition. What he lacks in quality he certainly makes up for, but in international football, it's all about quality and you want a team full of young, talented players, which I believe we have.
Which players do you
They've lost top quality players across the board: Steven Gerrard, Luis Suarez, Daniel Sturridge with his injury struggles; they need him to be fit scoring goals. For me, the player that makes them tick at the moment is Philippe Coutinho. When he doesn't play they look very ordinary and that's a real worry for a club as big as Liverpool. I'd like to see Adam Lallana given a shot, a player with bags of ability. He wasn't playing week in, week out for Liverpool, but definitely has the quality for England.
To finish up, a few words on Diego Costa. Do you think if he was playing in the 80s or 90s that he would be just a typical centre-forward? Is he a product of the time with football nowadays being more delicate, or is he a bit of a thug?
He's nasty to play against. In the 80s those sorts of players existed, but we just don't see any of that now from centre-forwards. Shearer used to bully centre-halves, but never in such a way. He gets given a lot of rough treatment. He's very hot tempered and, in a way, you have to feel for him, but there is no need for some of the stuff he does. You come to see Costa the great centre-forward, not the petulant, wind-up merchant.
It looks as though Spurs and Chelsea will be ground-sharing at Wembley. How do you feel about that?
It's a tough one. At the end of the day Spurs will be out of their stadium for some time. I'd love to see Spurs at Wembley. It would have to be within London, not Milton Keynes. Tottenham are a London club.