Branislav Ivanovic's second winning goal in just over a week opened the floodgates on a deluge of praise that has been welling up for seasons.
Having described the Serb as one of Chelsea's best signings ever, Jose Mourinho was full of admiration or the manner in which his right back took the decisive chance:
"Every striker in the world would be proud to score that magnificent goal,"
"Imagine a right-back, and a right-back whose best foot is not the left one – it's an amazing goal, especially when he scored that goal and it's the winning goal."
Mourinho had previously suggested that blood-soaked boot Ivanovic wore in the Capital One Cup second leg should be exhibited in the club's academy as an example after the right-back played on through injury to net an extra-time winner.
Such recognition is the least the converted centre-half deserves after several seasons of consistent excellence for the Stamford Bridge side.
It all calls to mind the question of just where Chelsea's super Serb stands amongst the best right-backs in the business right now.
News.bwin10002.com crunched some numbers to find out…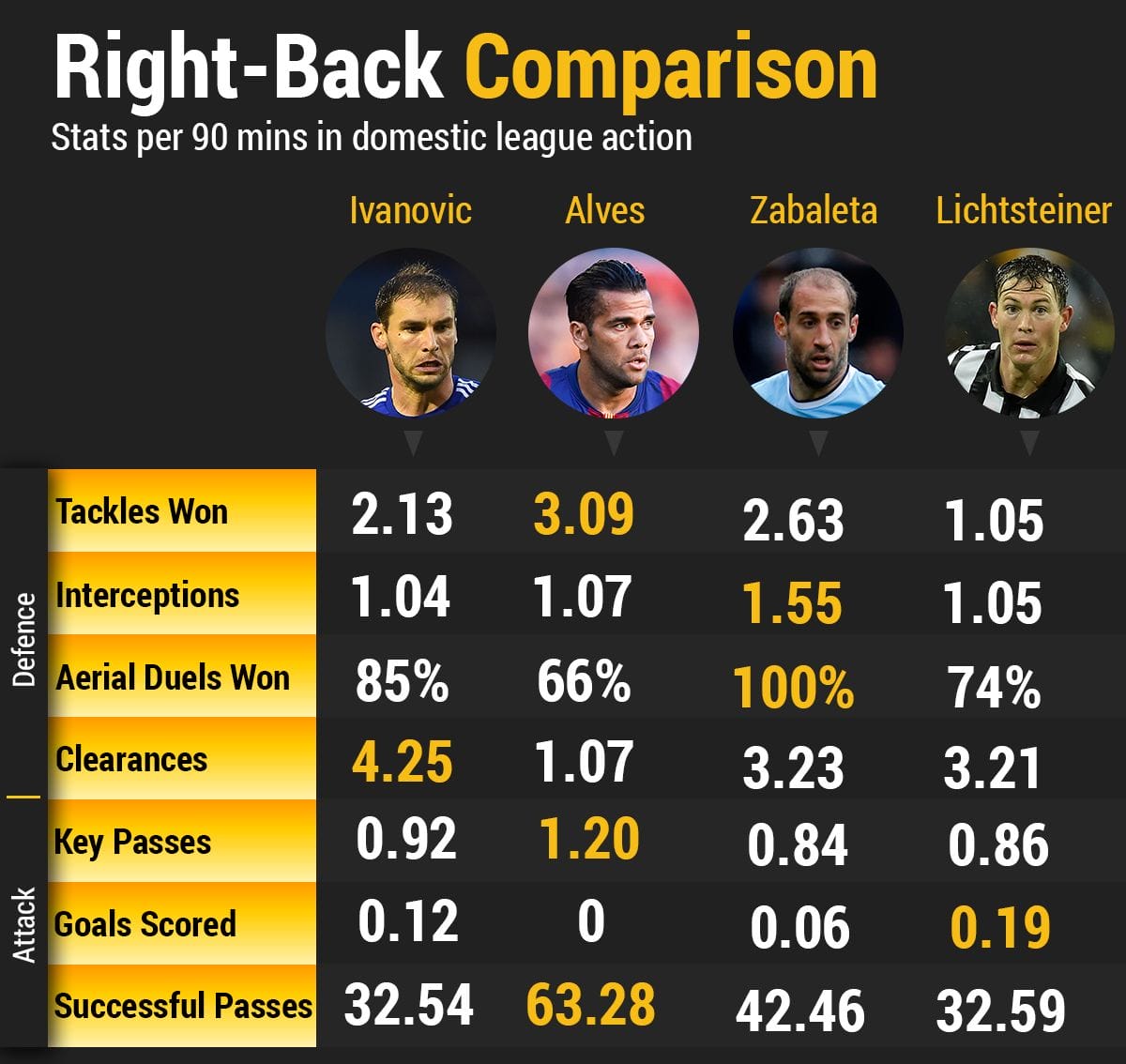 Productivity on our chosen defensive metrics may not paint the entire picture of the full-backs relative merits, but here Ivanovic is bested in three of four areas by Manchester City's Pablo Zabaleta, while Dani Alves averages more tackles.
When it comes to attacking contribution the Chelsea man is far closer to the top of the shop, as the graphic below indicates.
He is second-best of our world-class quartet in both domestic league goals and key passes per 90 minutes this term.
However, the fact he achieves such figures from fewer successful passes than any of his contemporaries shows just how brilliantly efficient his forward-going output is.
Ivanovic is 13/2 to find the net again against Everton in Chelsea's midweek fixture.
Sign up at bwin10002.com for a £30 free bet that hooks a £195 profit if he bags his 30th goal for the club against the Toffees.